Toontown's wacky Winter Holiday starts today, with colorful decorations decked all over town!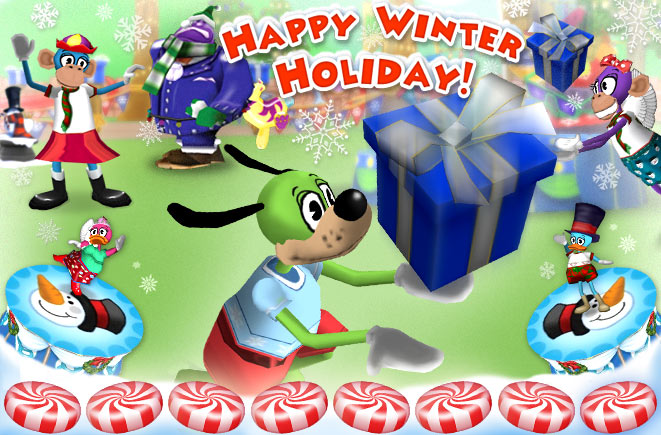 Clarabelle's Cattlelog is filling with holiday cheer with merry clothing for Toons, and festive furnishings to decorate your Estate. Candles, holiday trees, wreaths, snowflake wallpaper, snowmen, and more are all the perfect way to celebrate the Holidays!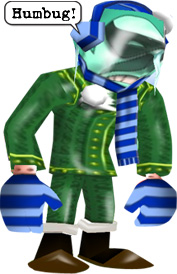 Holiday Parties
 are a Toontastic way to enjoy goofy good cheer with your Toon friends!
Toon Parties get a delightful dusting of snow, candy, and ribbons on trampolines, the holiday Present Catching Game, Cog-O-War, bandstands, inflatable Cogs, and Reindeer Doodles. 
Right now you can also find a special, snowy species of Doodle in Toon Parties and the Cattlelog – the SnowDoodle! This frozen little fellow loves to decorate your Parties and Estate, but once the Winter Holiday ends, they all melt away… so don't delay!
If you haven't started a garden, now is a jolly time to get your Gardening Kit from the Cattlelog, plant a flower  (HINT: use a green jellybean!), then wait a day to pick it to earn one shovel skill point. Then you're all set to purchase and plant your own silly SnowDoodle!
Ad blocker interference detected!
Wikia is a free-to-use site that makes money from advertising. We have a modified experience for viewers using ad blockers

Wikia is not accessible if you've made further modifications. Remove the custom ad blocker rule(s) and the page will load as expected.