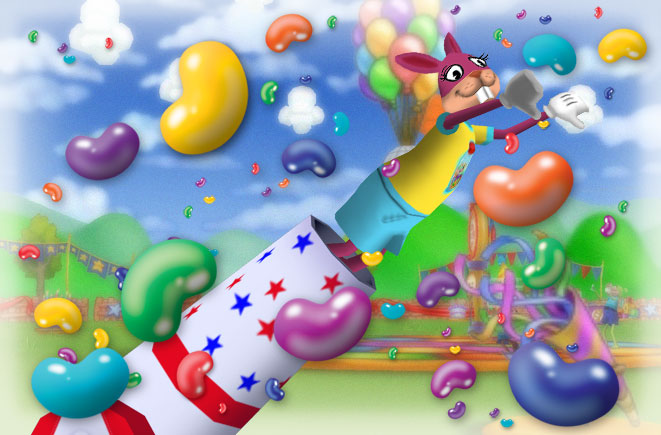 What a sweet week! Double jellybeans keep pouring in from Fishing, Toon Parties, and playing all Trolley Games. But remember - Jellybean Week ends at midnight Friday, June 14 (Toontown Time).
Fill your bean bank for a sweet summer, and jump into the jellybean fun today - there's still time to host or go to Toon Parties for extra beans too! Find out by clicking here.
How are YOU spending all your extra beans?
Ad blocker interference detected!
Wikia is a free-to-use site that makes money from advertising. We have a modified experience for viewers using ad blockers

Wikia is not accessible if you've made further modifications. Remove the custom ad blocker rule(s) and the page will load as expected.