Welcome to ToontasticToon's News first news issue! The next issue comes out 2/23.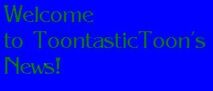 Field Offices!
As you know, Today (February 17, 2011) Field Offices have released! They are super fun and are easy if you don't loose lots of laff. They are very fun but they have bad sos toons one of them has No star! :O But these are great features if you ever have a Sellbot task! So I hope you all have a blast in this new eddition!
Level 10 Cog on a Street?!?
Well, today (February 17, 2011) I saw something strange. A level 10 cog on a Donalds Dreamland street, Lullaby Lane. It was a Level 10, Two Face. Strange things are happening everyone... Hmm..Maybe because they are updating?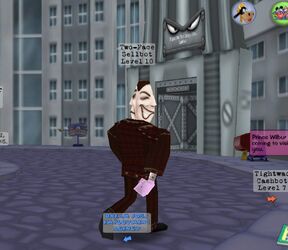 UPDATE: A few hours later, there was a Big Cheese invasion and I found a few that were Level 10. Maybe Field Offices are affecting the street cog levels? Tell me what you think.
This week's poll
Poll
What is your favorite type of activity in toontown?
Thanks for reading! Stay tooned for more news next week!
Ad blocker interference detected!
Wikia is a free-to-use site that makes money from advertising. We have a modified experience for viewers using ad blockers

Wikia is not accessible if you've made further modifications. Remove the custom ad blocker rule(s) and the page will load as expected.