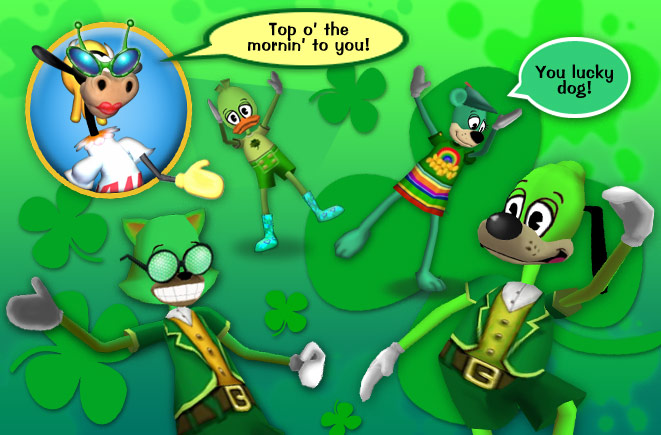 Top o' the mornin' to you! If you're wondering why I'm talking like this, well it must be all the enchanting emerald items popping up in Clarabelle's Cattlelog this week!
Choose from gaggles of grand green clothing, and goofy green hats, glasses, and boots. Wear your green and let every Toon know that you're one lucky dog! Or cat. Or mouse. Or duck… you get the idea. Now get green!
Ad blocker interference detected!
Wikia is a free-to-use site that makes money from advertising. We have a modified experience for viewers using ad blockers

Wikia is not accessible if you've made further modifications. Remove the custom ad blocker rule(s) and the page will load as expected.