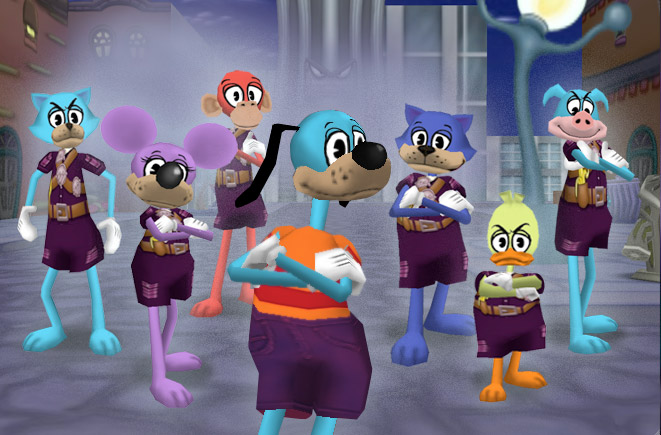 The Toon Council reminds all Toons to follow Disney's Online Code of Conduct here.
We're very aware of "hackers" who break these rules by manipulating Toontown's program (or telling other players how to do so), in order to change the way Toontown behaves.
Toontown should be played only with the software provided for download at Toontown.com.
Using other software to play Toontown for you (sometimes called a macro) or altering the Toontown software code in any way is not permitted.  We take hacks and those who use them to break the rules in Toontown very seriously,  including banning or permanently terminating their accounts.
Accounts terminated for hacking or altering Toontown's software will not be reinstated. The problems hackers cause interfere with gameplay for you, and lots of other Toons. So while we work to stop their Cog-like activity, YOU can also help keep Toontown safe. 
Contact Us if you would like to report someone using or giving out hacks and breaking Toontown's rules.
If you are unsure of a situation, just grab a parent for help. Be a responsible Toon, and help keep Toontown a fun and safe place to play! 
Ad blocker interference detected!
Wikia is a free-to-use site that makes money from advertising. We have a modified experience for viewers using ad blockers

Wikia is not accessible if you've made further modifications. Remove the custom ad blocker rule(s) and the page will load as expected.