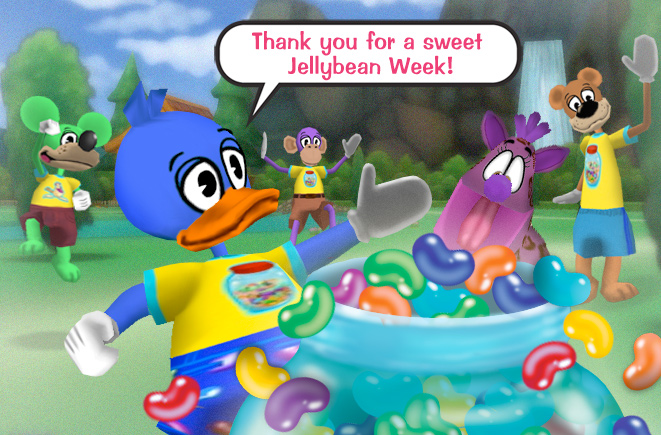 Thank you to all Toons for making this Jellybean Week the sweetest (and silliest) ever!
The Toon Troopers had a bean-filled blast this weekend meeting lots of Toons, and crashing quite a few wacky Parties.
After a jelly-filled June, we can officially declare that Toons definitely know how to celebrate Toontown's favorite candy!
With banks fit to burst, we want to hear how YOU will spend all your extra beans this week… Let us know!
Ad blocker interference detected!
Wikia is a free-to-use site that makes money from advertising. We have a modified experience for viewers using ad blockers

Wikia is not accessible if you've made further modifications. Remove the custom ad blocker rule(s) and the page will load as expected.