Thank you to all Toons who took part in our Perfect Trolley Games Weekend challenge!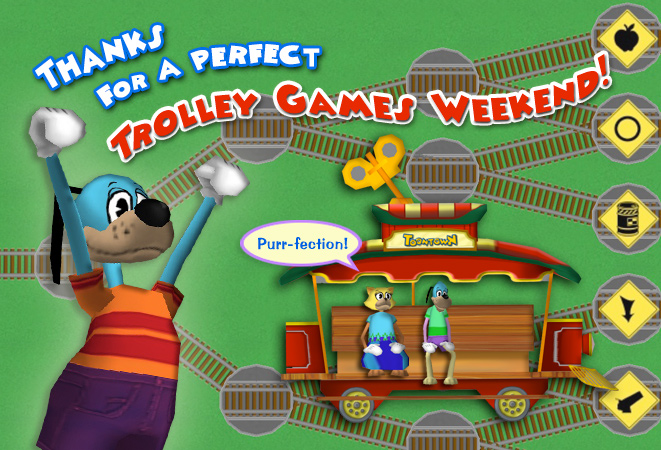 Your Toontastic "perfect" scores made the challenge, well... perfectly fun! We're busy counting up the winners to find the top 20 Toons that achieved the most "perfect" Trolley Game scores, per Neighborhood, per day of the event. Winners will be announced in the next issue of Toon News... For the Amused, and the exclusive, brand new Trolley shirt will be sent out at that same time! While we add up those scores, stay Tooned right here for more news coming soon on something Toontastically fun the Toon Troopers are cooking up for summer...
Ad blocker interference detected!
Wikia is a free-to-use site that makes money from advertising. We have a modified experience for viewers using ad blockers

Wikia is not accessible if you've made further modifications. Remove the custom ad blocker rule(s) and the page will load as expected.