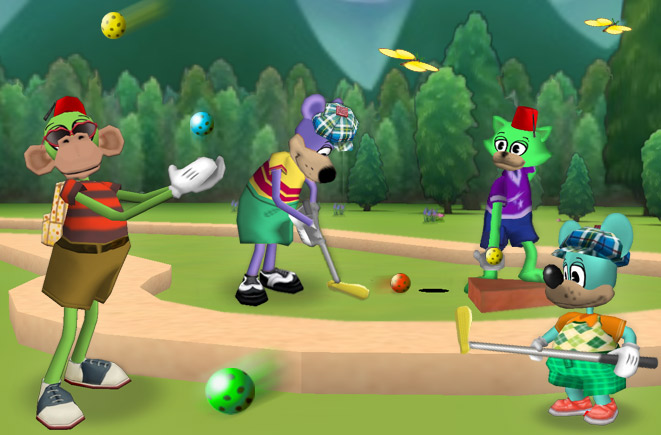 ATTENTION, TOONS: Due to Friday's log in issues, the Acorn Acres Invitational has been extended an extra day. The minigolf challenge now runs through Tuesday, May 14!
Our annual Acorn Acres Invitational begins this Friday, May 10 and runs through Monday, May 13!
Members are invited to play Chip 'n Dale's MiniGolf to try and sink the most "holes-in-one" on the course of their choice during one of those four days.
The 40 Toons with the MOST "holes-in-one" on each course - each day - during the minigolf tournament win a Toontastic new golfing outfit! See the all-new minigolf outfit prizes (shirt, with shorts for boys, and skirt for girls) in Toon News... For the Amused inside Toontown this Friday.
See you in Acorn Acres this weekend, and good golfing out on the greens, Toons!
Ad blocker interference detected!
Wikia is a free-to-use site that makes money from advertising. We have a modified experience for viewers using ad blockers

Wikia is not accessible if you've made further modifications. Remove the custom ad blocker rule(s) and the page will load as expected.