Yes, I'm posting this, but now I have go for awhile.
Toon Troopers thank you for making their summer Parties a silly success this past weekend!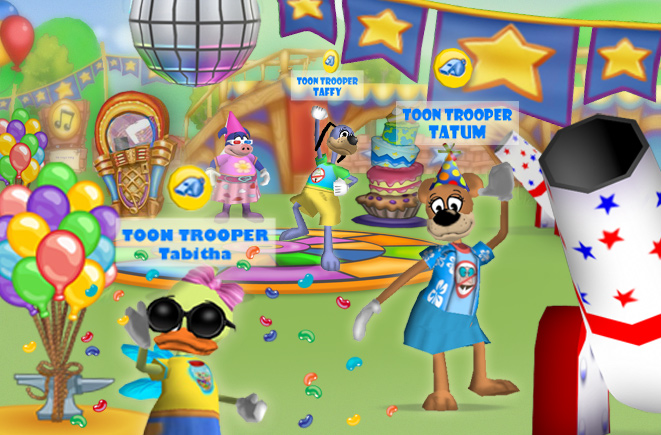 We hope you enjoyed all the wacky summer Party activities, and those extra jellybeans.
The Toon Troopers had so much fun with you Toons, that they're planning a special summer thank you, coming soon. Stay Tooned...
Ad blocker interference detected!
Wikia is a free-to-use site that makes money from advertising. We have a modified experience for viewers using ad blockers

Wikia is not accessible if you've made further modifications. Remove the custom ad blocker rule(s) and the page will load as expected.