July events get even hotter with the Perfect Trolley Games tournament this weekend!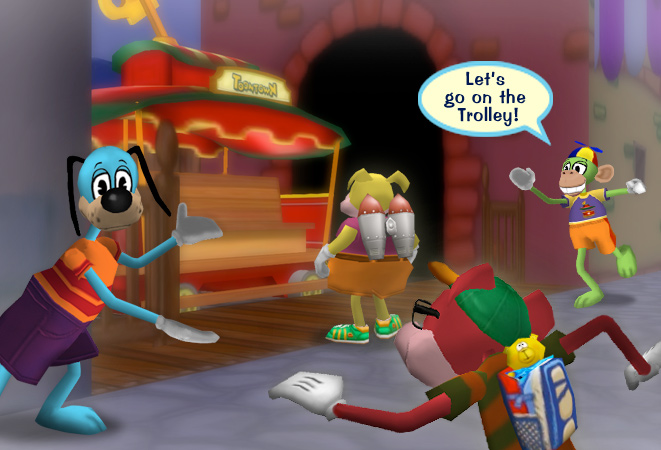 Play as many Trolley Games as you can this weekend: starting Friday, July 20 through Sunday, July 22. The top 20 Toons who achieve the most "perfect" Trolley Game scores, per Neighborhood, each day of the three-day event will win an all-new Trolley Games shirt for their Toon! See the exclusive, brand new prize in this Friday's new issue of Toon News… For the Amused!
Summer in Toontown is all about fun & games, and you can find both on the Trolley. Think I hear it chugging this way now... I'd better hop on and go practice. Good luck, Toons!
Ad blocker interference detected!
Wikia is a free-to-use site that makes money from advertising. We have a modified experience for viewers using ad blockers

Wikia is not accessible if you've made further modifications. Remove the custom ad blocker rule(s) and the page will load as expected.