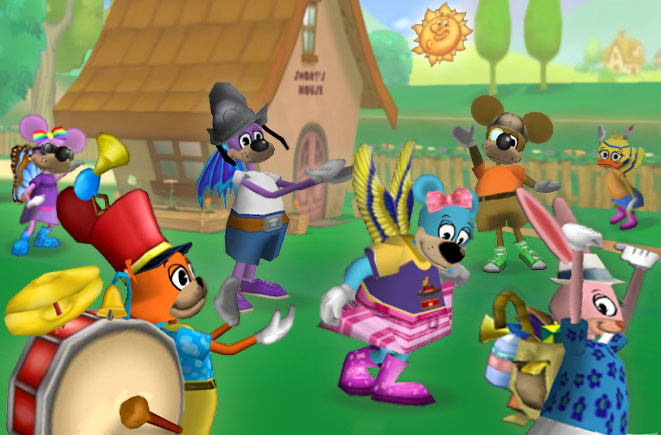 Clarabelle's wacky accessories for May are starting to hit Toons' Cattlelogs this weekend - including some of the silliest accessories under the sun for summer! Tons of Toon favorites like the stylish fedora, futuristic goggles, feather headband, and gag attack pack make a kooky comeback. Speaking of backpacks, butterfly, bird, and dragon wings really let the fun fly!
Or start your own sunny street parade as a "one-Toon-band" wearing the jamboree hat with jamboree pack and let the summer silliness soar!
Ad blocker interference detected!
Wikia is a free-to-use site that makes money from advertising. We have a modified experience for viewers using ad blockers

Wikia is not accessible if you've made further modifications. Remove the custom ad blocker rule(s) and the page will load as expected.