Toons should start seeing even more wacky winter items making their merry way into the Cattlelog this week. Presents, sleds, and icy floors are just some of the jolly good fun to be found in Clarabelle's Cattlelog – all Toontastically perfect for celebrating the holidays!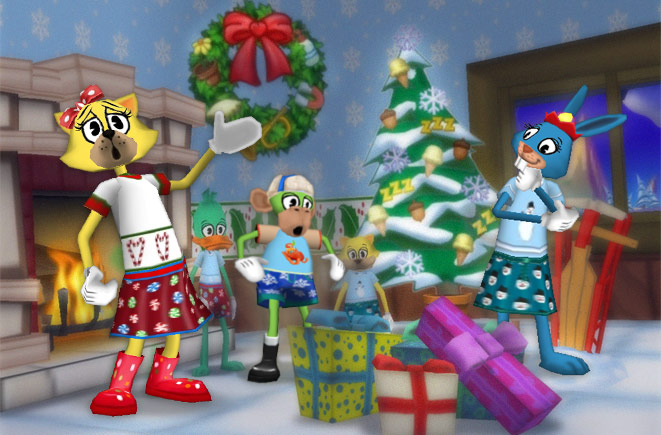 Don't forget to grab your BRRRilliant Winter Holiday gift, direct from the snowy Brrrgh!  Just get the special code in the "Talk of the Town" section of the latest Toon News… For the Amused! inside Toontown.
What are your favorite Winter Holiday items, and what are YOU looking forward to gifting to your Toon friends?  Let us know...!
Ad blocker interference detected!
Wikia is a free-to-use site that makes money from advertising. We have a modified experience for viewers using ad blockers

Wikia is not accessible if you've made further modifications. Remove the custom ad blocker rule(s) and the page will load as expected.