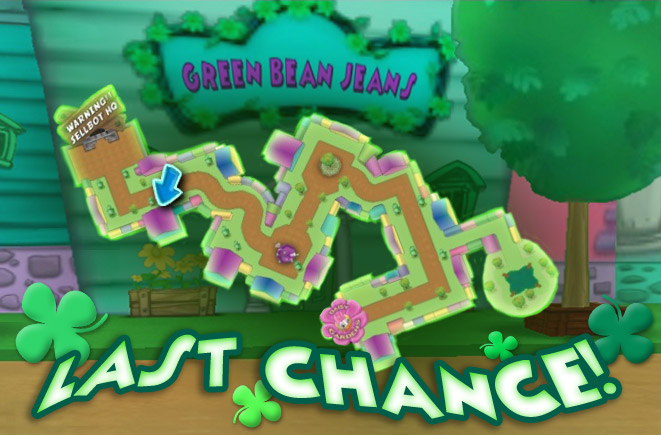 Thanks to your Toontastic defense of Toontown against those invading Cogs, the Backstabber's comeback has run out! Time is also running out to go a grand, green color o' Toon! So you should get running too, over to Oak Street in Daisy Gardens. There you can visit Eugene at his shop, Green Bean Jeans. When you say your "Green" SpeedChat phrase to Eugene - POOF - you go green! You have only through March 20 to make yourself green, so go meet Eugene before all his goopy green dye dries up. "It's easy to be green!"
Ad blocker interference detected!
Wikia is a free-to-use site that makes money from advertising. We have a modified experience for viewers using ad blockers

Wikia is not accessible if you've made further modifications. Remove the custom ad blocker rule(s) and the page will load as expected.