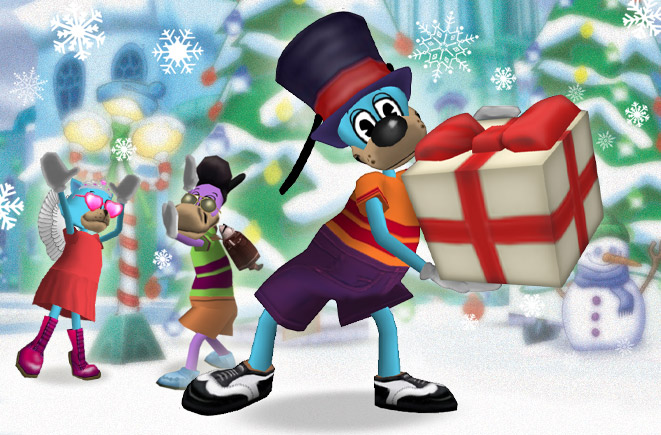 With Winter Holidays right around the corner, it's a Toontastic time to make the holidays hilarious for someone special by giving the gift of Toontown Online!
Give a Toontown Gift Subscription to that special friend or family member by clicking here. (Kids, remember to always ask permission before purchasing)
And if YOU want to explore Toontown with no limits, there's nothing wacky about giving the gift of a Toontown Gift Subscription to yourself! Toontown Online Game Cards are also available to purchase for 30-day Memberships. Click here for store locations near you.
The wacky world of Toontown is the perfectly goofy gift for any fun-loving Toon on your list. Toons Unite!
Ad blocker interference detected!
Wikia is a free-to-use site that makes money from advertising. We have a modified experience for viewers using ad blockers

Wikia is not accessible if you've made further modifications. Remove the custom ad blocker rule(s) and the page will load as expected.