Toon Resistance scouts report Downsizers sizing up in droves on the outskirts of Toontown. Toons, get your best gags ready and prepare for INVASION!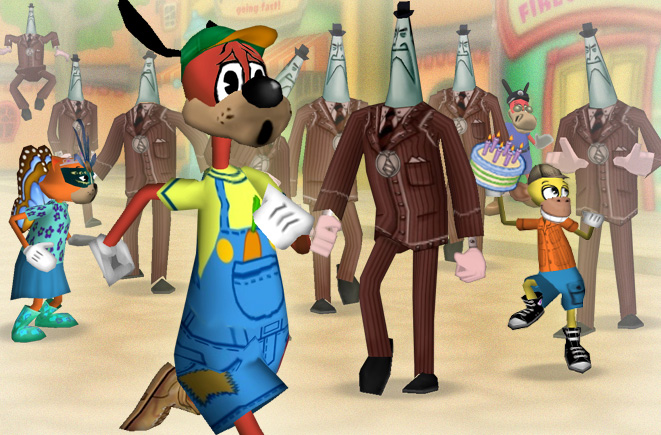 The Toon Resistance code-breakers have cracked more secret Cog transmissions, revealing that the Downsizers plan to march on Toontown today, June 27th. Their goal? To downsize all Toon fun. Our plan of defense? BUST THOSE COGS!
Resistance Rangers have cleverly sealed off these Districts as Safe Zones:
| | | | |
| --- | --- | --- | --- |
| | Crazy Grove | Gigglyfield | |
| | Giggly Hills | Goofy Valley | |
| | Silly Valley | Zany Acres | |
If those invading Bossbots have you feeling a little down, just hide out in one of the above Districts. Let's hope this is all those conspiring Cogs have cooked up...
Toons of the World... Unite! Take down those Downsizers!
Ad blocker interference detected!
Wikia is a free-to-use site that makes money from advertising. We have a modified experience for viewers using ad blockers

Wikia is not accessible if you've made further modifications. Remove the custom ad blocker rule(s) and the page will load as expected.