Sellbots love to seal a deal - and it looks like the Cogs have sent out Glad Handers to call a truce with Toons?!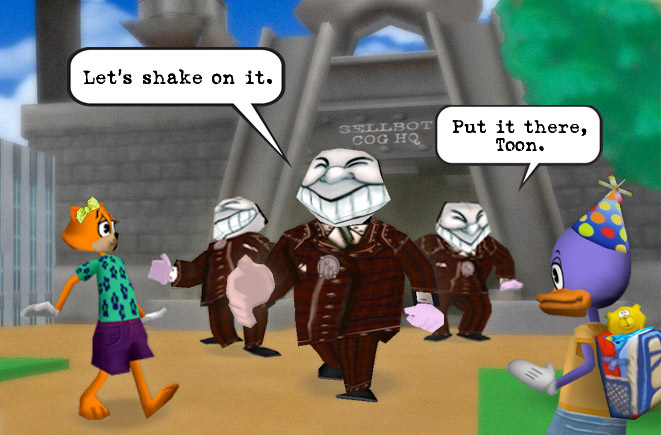 After ten Toontastic years, are the Cogs finally ready to make peace? Or is this another tricky trap from those geared-up goons?
We can't get a grip on this handful of a development... what do YOU think?
Ad blocker interference detected!
Wikia is a free-to-use site that makes money from advertising. We have a modified experience for viewers using ad blockers

Wikia is not accessible if you've made further modifications. Remove the custom ad blocker rule(s) and the page will load as expected.