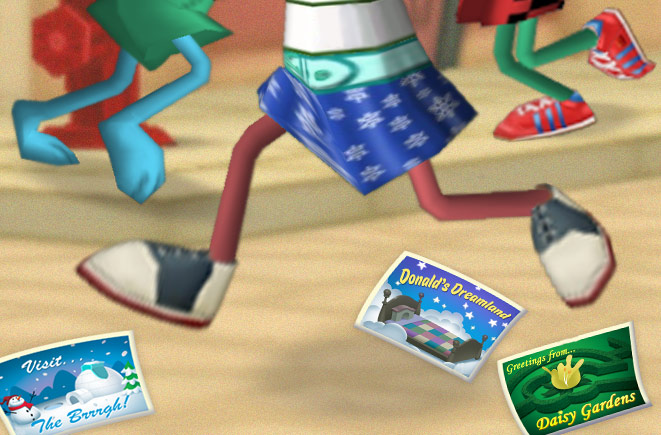 Whether darting around Cogs in Daisy Gardens, or dashing all the way to Donald's Dreamland to finish a ToonTask, Toons are zooming through Toontown! 
The Silly Meter's last super surge of silliness that turned Toon feet faster also burned out that kooky contraption's Slaphappy Safety Valve. But not to worry – the Toon Scientists already have the Silly Meter back in Loony Labs and under repair.
In the meantime, let us know how YOU are enjoying this zippy new Toon-up to Toontown!
Ad blocker interference detected!
Wikia is a free-to-use site that makes money from advertising. We have a modified experience for viewers using ad blockers

Wikia is not accessible if you've made further modifications. Remove the custom ad blocker rule(s) and the page will load as expected.