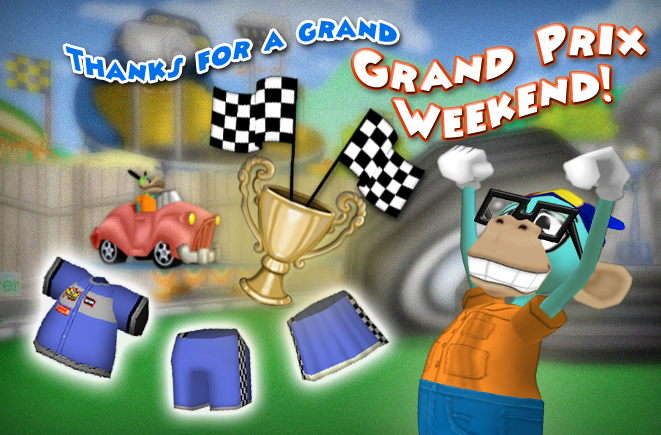 The Grand Prix Weekend zipped right by! Thank you to all Toons who went full-throttle to compete at Goofy Speedway. We hope you enjoyed every hair-raising curve, and all the high-speed hilarity of this racing event. 
All races and finish times are currently under review to find the speediest Grand Prix Toons.
The top twenty-five fastest Toons with legitimate qualifying times in each of the four circuits, each day, will be announced soon in an upcoming issue of Toon News… For the Amused!
Once the list posts, our speedy winners will receive an all-new racing outfit in their Estate mailbox!
Ad blocker interference detected!
Wikia is a free-to-use site that makes money from advertising. We have a modified experience for viewers using ad blockers

Wikia is not accessible if you've made further modifications. Remove the custom ad blocker rule(s) and the page will load as expected.