Hi, guys! Today I want to show you something that is pretty funny, but took LOTS of bots and hackers.
      Ok, so one of my friends was at Nutty Summit while I was waiting for him to come to the Speedway.  So I just teleported to him and at Goofy's Gag Shop.. I saw a PYRAMID of toons blocking the doors! ( pictures below )
  As of this time ( Sunday, June 30th 8:15am Eastern Time ), you can actually go SEE the pyramid for yourselves. Some toons, including me, are emailing Disney about this because some toons can't get inside. Here are the pictures: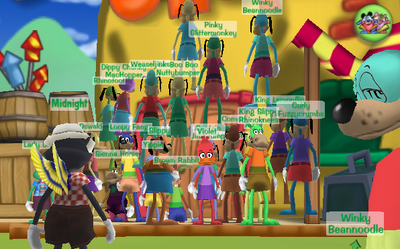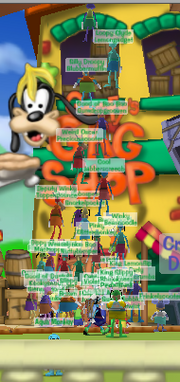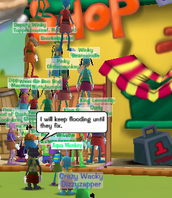 Btw, I WILL be updating this page as the Toon Tower of Terror grows.
- Marceline the Moshling Queen, A.K.A:  Crazy McToon, SIGNING OFF!
Ad blocker interference detected!
Wikia is a free-to-use site that makes money from advertising. We have a modified experience for viewers using ad blockers

Wikia is not accessible if you've made further modifications. Remove the custom ad blocker rule(s) and the page will load as expected.