LOOK. when you enter "the" in the wiki browser, you will see The Brrrgh on top... but one sqaure lower...
You will see "TheRealCog51/Project/Operation Space part admin membership"
but when I click it, it sends me to a page that doesn't exist, and no delete log is shown above the page. What's wrong with the wiki browser?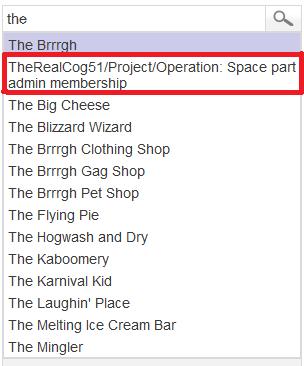 Ad blocker interference detected!
Wikia is a free-to-use site that makes money from advertising. We have a modified experience for viewers using ad blockers

Wikia is not accessible if you've made further modifications. Remove the custom ad blocker rule(s) and the page will load as expected.