Toontown's most frighteningly fun time of year is right around the corner... Halloween!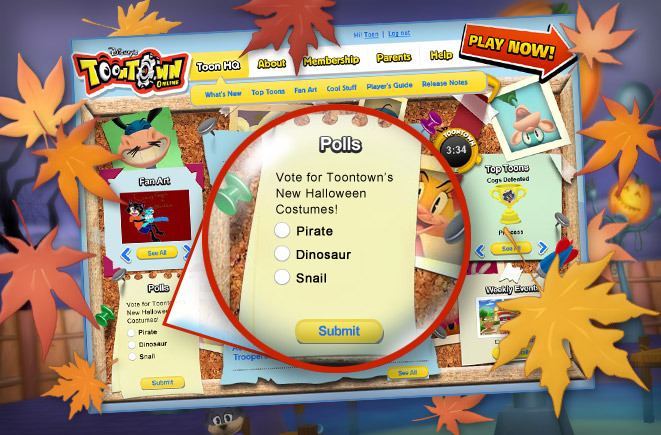 Toons can Trick-or-Treat in two brand new Halloween costumes this year – we just need you to vote on which ones.
Members can sign in to the Toontown Online website and vote for their favorite costume through the Poll:
Stay Tooned here at Toon HQ "What's New" for the winning costumes... and even more spooky Halloween news coming soon!
Ad blocker interference detected!
Wikia is a free-to-use site that makes money from advertising. We have a modified experience for viewers using ad blockers

Wikia is not accessible if you've made further modifications. Remove the custom ad blocker rule(s) and the page will load as expected.