Time is running out to try a new hue!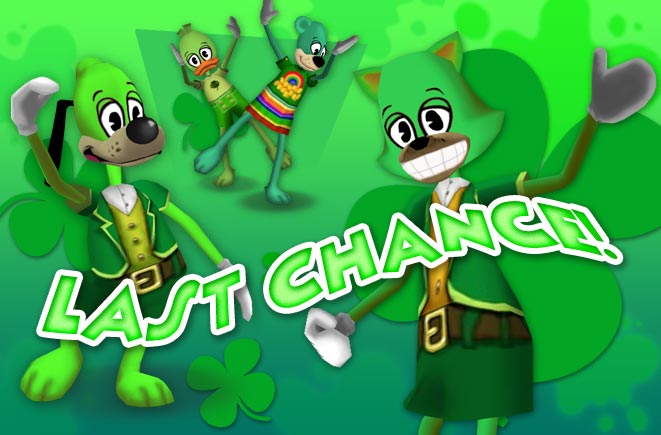 If you haven't seen yourself in green, head over to Green Bean Jeans on Oak Street in Daisy Gardens, and say one of the "Green" SpeedChat phrases to Eugene. Your new look will last for a day, and you can spruce it up with the green-themed getups available in Clarabelle's Cattlelog.
And hey – with the new 50 Item Closet, you've got plenty of room!
Ad blocker interference detected!
Wikia is a free-to-use site that makes money from advertising. We have a modified experience for viewers using ad blockers

Wikia is not accessible if you've made further modifications. Remove the custom ad blocker rule(s) and the page will load as expected.