Does your stylish Toon "have a head" for the latest accessories? From hats to bows, there are tons of Toontastic choices for summer!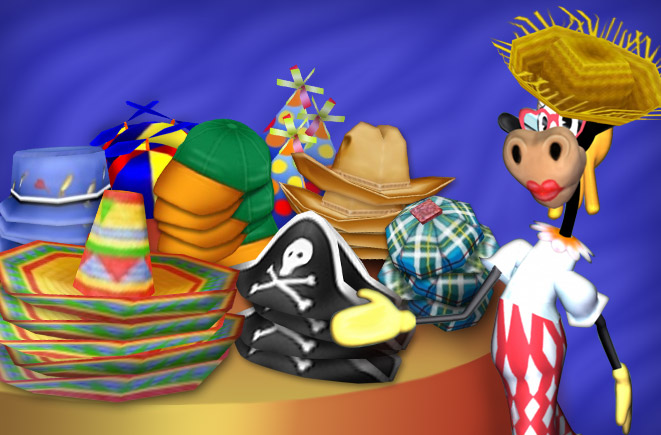 Look your best at Toon Parties in the (what else!) party hat, or blasting out of cannons in the wacky propeller hat. And the sombrero is already becoming a fiesta favorite!

The new fishing hat is the perfect accessory while you reel in all those rare fish species. We've seen some stylish Toons also casting a line in their straw hats, sun hats and even pirate hats!

And if minigolf is your game, the golf hat is a sure winner.

What's YOUR favorite Toon accessory to wear on your head? Let us know!
Ad blocker interference detected!
Wikia is a free-to-use site that makes money from advertising. We have a modified experience for viewers using ad blockers

Wikia is not accessible if you've made further modifications. Remove the custom ad blocker rule(s) and the page will load as expected.