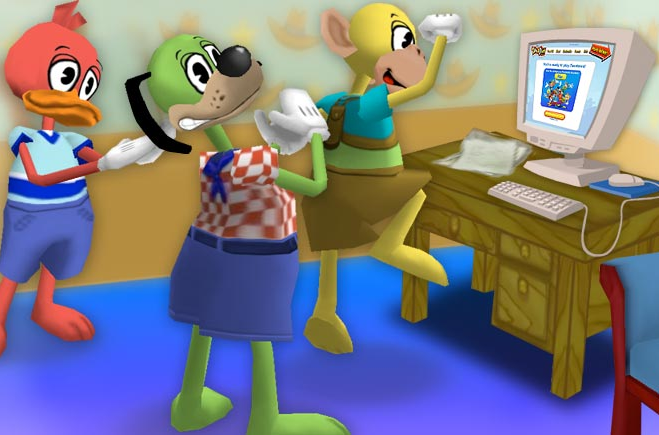 The Toontown Test Server is back, and for a limited time we are accepting new Test Toons to join!
What is the Toontown Test Server? It's where we first try out new ideas and get feedback from Test Toons so we can decide what to do to make Toontown even more Toontastic.
Who are these Test Toons? Member Toons with accounts in good standing are able to request access to the Toontown Test Server. Test Server Toons enjoy exclusive access to test new features and game updates before they are introduced to the rest of the Toontown Online community in the Live game.

To request access to the Toontown Test Server, just click here and follow the instructions. NOTE: Space on the Test Server is limited, so if you don't get in this time, please keep checking back.
If you previously had a Test account on the old Test Server, you will need to request access again for the new Test Server by clicking here.

We look forward to seeing you on the Test Server!
Ad blocker interference detected!
Wikia is a free-to-use site that makes money from advertising. We have a modified experience for viewers using ad blockers

Wikia is not accessible if you've made further modifications. Remove the custom ad blocker rule(s) and the page will load as expected.