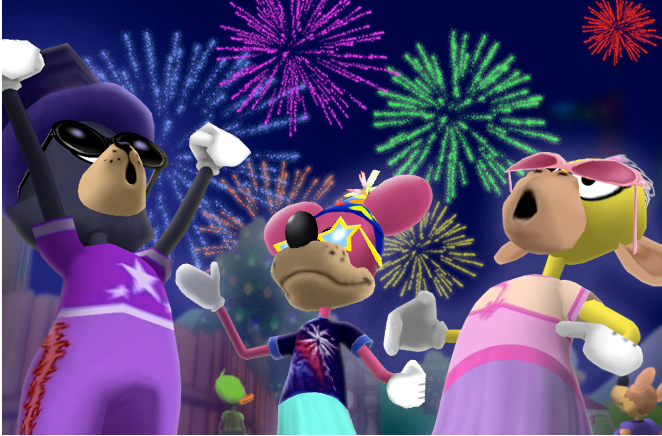 Celebrate the New Toon Year with Toontastic fireworks bursting over each of the playgrounds -- every hour on the hour! The colorful displays explode across the night skies from December 30 to January 2.

Grab your Toon friends, dress up in fancy accessories like the top hat and tiara, and party like a Toon!

To get the best view of the show, hit PAGE UP to look skyward.
                 The ToonCouncil wishes all Toons a Toontastic New Toon Year!

Ad blocker interference detected!
Wikia is a free-to-use site that makes money from advertising. We have a modified experience for viewers using ad blockers

Wikia is not accessible if you've made further modifications. Remove the custom ad blocker rule(s) and the page will load as expected.