Halloween is hauntingly near!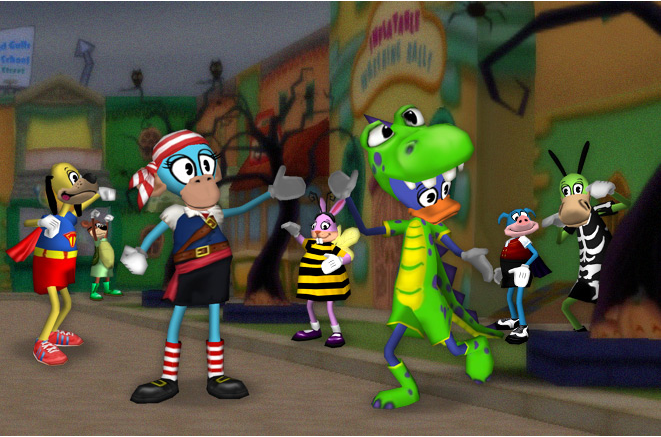 "Spirited" items are materializing in the Cattlelog for both you and your Estate, so grab your costumes now: SuperToon, Turtle, Bee, Vampire, and SkeleToon - and the brand new PirateToon and Toonosaurus!

Be uniquely eerie by adding new accessories like the witch and wizard hats, bat wings, secret ID mask, spider antenna, bug eye glasses... so many spine-chilling choices!

Brace yourself for our hauntingly fun Halloween celebration this year - spook-tacular decorations start popping up in Toontown Neighborhoods this Friday!
Ad blocker interference detected!
Wikia is a free-to-use site that makes money from advertising. We have a modified experience for viewers using ad blockers

Wikia is not accessible if you've made further modifications. Remove the custom ad blocker rule(s) and the page will load as expected.