Start off the New Toon Year with a tip-top topper for your Toon's head!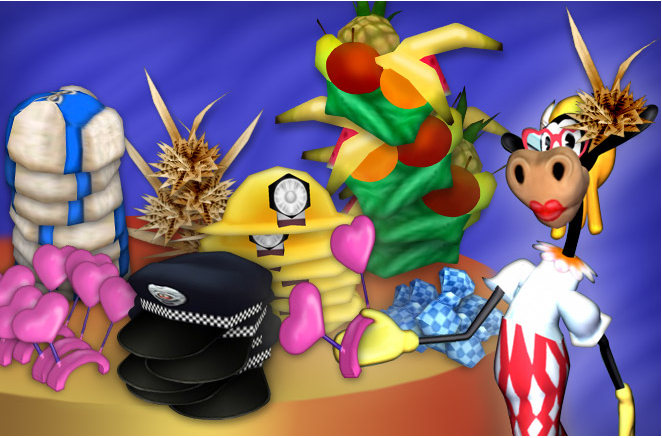 Make a big entrance at Toon Parties in the fancy feathers hat. If dancing is your thing - or if you're just hungry for some fruit - the samba hat can't be beat!

Keeping Toontown safe from trouble-making Cogs? The cop hat lets them know who's in charge. If it's a Cold Caller Cog giving you the chills, the winter hat keeps you toasty warm anywhere in Toontown. The miner hat is perfect for digging up the fun in every neighborhood - or even just your own garden!

The blue checker bow might just be the sweetest new accessory. And the pink boingy hearts are a lovely and wacky way to say you care this ValenToon's Day!

These brand new hat accessories keep you in Toontastic style, and will wow your friends from Walrus Way to Maple Street! What's YOUR favorite Toon accessory to wear on your head?
Ad blocker interference detected!
Wikia is a free-to-use site that makes money from advertising. We have a modified experience for viewers using ad blockers

Wikia is not accessible if you've made further modifications. Remove the custom ad blocker rule(s) and the page will load as expected.