BRRR-ring! That's the call of the most chilling of Cogs – the Cold Caller!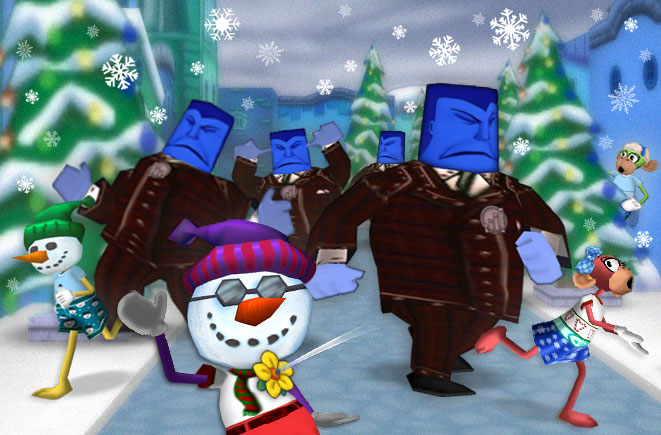 The unseasonably wacky winter weather seems to be calling forth these frosty fellows in force. Invading Cold Callers plan to put Toontown in a deep freeze on Wednesday, September 11 and Thursday, September 12 at these times (all Pacific Time):
2am - 5am
12pm - 3pm
6pm - 9pm
If you'd like to avoid the icy invaders altogether, the Resistance Rangers have melted these Districts into safe zones:
Crazy Grove
Gigglyfield
Giggly Hills
Goofy Valley
Silly Valley
Zany Acres
The Toon Resistance recommends keeping your Squirting Flower gags thawed out and ready. After all, water melts ice and rusts robot parts!
Ad blocker interference detected!
Wikia is a free-to-use site that makes money from advertising. We have a modified experience for viewers using ad blockers

Wikia is not accessible if you've made further modifications. Remove the custom ad blocker rule(s) and the page will load as expected.