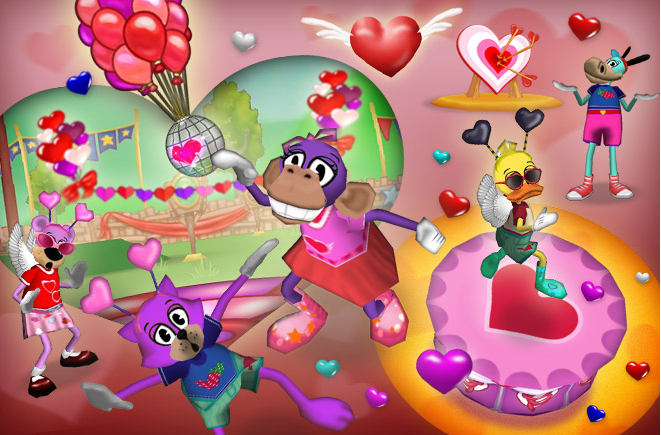 From February 8 to February 17, Toons celebrate the friends they love best in lovely and loony ValenToon Parties!

Join the sweetest Parties in town wearing your best ValenToon-themed clothing and adorable accessories like the pink boingy hearts, angel wings, and the silly smooch glasses.

Or host your very own ValenToon Party, and watch your friends' hearts soar (cannons and trampolines help)!

See today's all-new Toon News… For the Amused! for all the heart-pounding details.
Ad blocker interference detected!
Wikia is a free-to-use site that makes money from advertising. We have a modified experience for viewers using ad blockers

Wikia is not accessible if you've made further modifications. Remove the custom ad blocker rule(s) and the page will load as expected.