"Beware the ides of March..." means "Toons, look sharp – pointy-headed Backstabbers make their move soon!"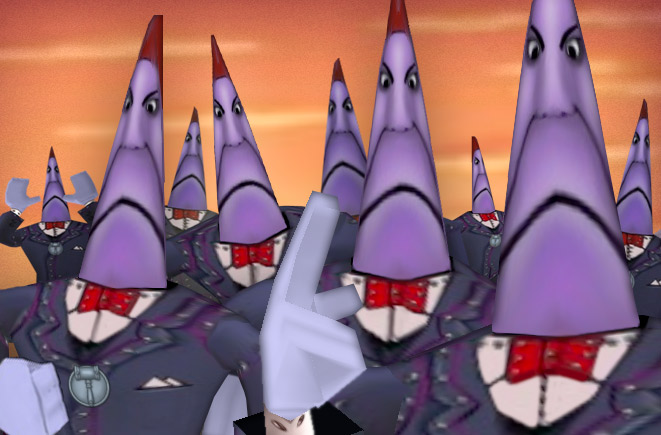 Every March, Lawbots make a point of unleashing waves of Backstabber Cogs on the streets of Toontown!
The Toon Resistance advises all Toons to watch their backs on Thursday, March 14 and Friday, March 15 at these times:
2am - 5am PST
12pm - 3pm PST
6pm - 9pm PST
Luckily the Toon Resistance has cleared these Districts as safe zones from the invading Backstabbers:
Crazy Grove
Gigglyfield
Giggly Hills
Goofy Valley
Silly Valley
Zany Acres

Toons who wish to avoid a stabbing headache and steer clear of the invasions should go to the above Districts. Toons of the World, Unite – defend Toontown from those finger-wagging Backstabbers!
Ad blocker interference detected!
Wikia is a free-to-use site that makes money from advertising. We have a modified experience for viewers using ad blockers

Wikia is not accessible if you've made further modifications. Remove the custom ad blocker rule(s) and the page will load as expected.