Thank you to the many artistic Toons who entered our "Halloween Art Contest"!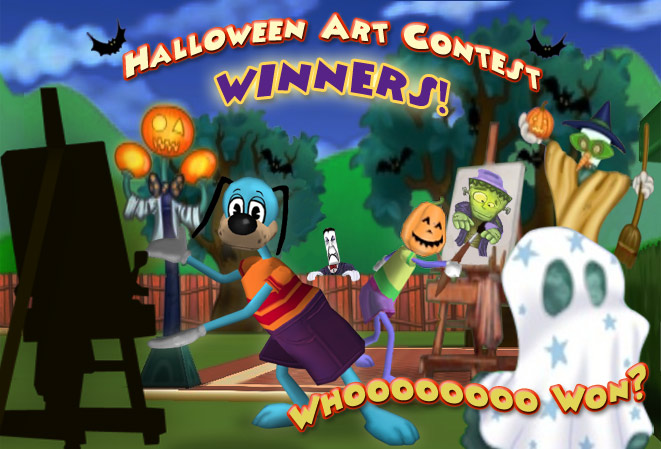 After enjoying each and every eerie entry, we finally narrowed it down to our five winners.
To see who won along with their winning works of Halloween art, check out the new Toon News… For the Amused today!
We thank everyone who took time to draw and send in their booo-tiful artwork. You are ALL Toontastically talented Toons!
Ad blocker interference detected!
Wikia is a free-to-use site that makes money from advertising. We have a modified experience for viewers using ad blockers

Wikia is not accessible if you've made further modifications. Remove the custom ad blocker rule(s) and the page will load as expected.