We've seen tons of Toons around town proudly sporting the new Get Connected Sellbot Field Office shirt!
Have you gotten YOURS yet?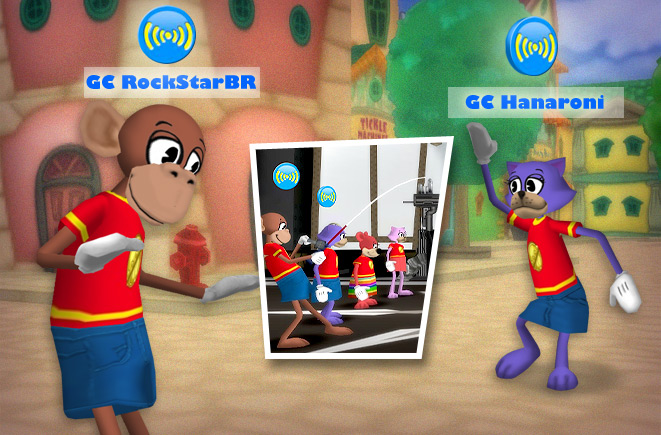 It's easy - just go here and follow the steps!
Get Connected Toons RockStarBR and Hanaroni have been having a great time meeting lots of Toons each weekend! They'll be in Toontown Central every Saturday and Sunday through April 8.
You can find them usually in Bouncy Summit, Kooky Grove or Silly Valley.
Come on by and say "hi" this weekend!
Ad blocker interference detected!
Wikia is a free-to-use site that makes money from advertising. We have a modified experience for viewers using ad blockers

Wikia is not accessible if you've made further modifications. Remove the custom ad blocker rule(s) and the page will load as expected.