I need someone's photo-taking skills to help me complete something!
What I'm asking for is a photo of Toontasks.
Here's an example:

I'm sorry if the template causes to block the comments. Just talk to me if this happens!
Hehe; if you visited the "Other" Toontown Wiki, I pretty much stole these pictures. Sorry! Though, they've been inactive for quite sometime, I think it would be okay?
Anyways, here's what I need:
Picture of a Bossbot Building
Same as above but a Lawbot Building
Same as above but a Cashbot Building
Same as above but a Sellbot Building
Cashbot Mint
After you take these pictures, please use my Talk Page to post these. I will crop out these pictures and make Templates for you guys to use.
Don't crop out any of these. Just keep the full Toontask scroll which looks like this(and keep it full size):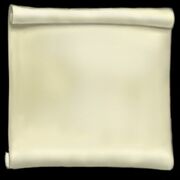 Also, if you want to help out with Toontasks, here's what you can do:
Get the picture of the Toon/Cog/Cog Building(ex: Flippy, Loan Shark, Bossbot Building)
Use the Templates "TaskWanted", "TaskDefeat", or "TaskVisit" to input these pictures on the image section.
Here's an example of how I've worked on the Toontask section of the Toons:
Photos
These are photos that should be used in placement of "(Image)". These Photos do not include NPC Toons; there are too many to list here.
More will be added.
Needed Photos
Every Bossbot Cogs in the Corporate Ladder

Templates
Use these Templates instead of searching through the Files! It's much easier!
Ad blocker interference detected!
Wikia is a free-to-use site that makes money from advertising. We have a modified experience for viewers using ad blockers

Wikia is not accessible if you've made further modifications. Remove the custom ad blocker rule(s) and the page will load as expected.