We hope you've been banking those beans - it's time to start shopping for Halloween!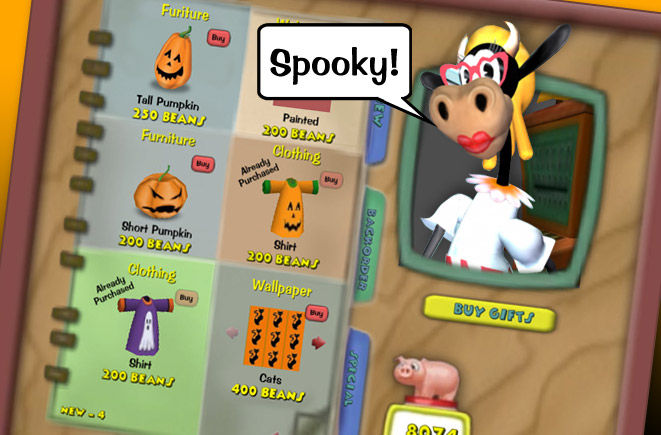 Clarabelle starts stocking some truly chilling Cattlelog items for you to collect, including FIVE classic costumes returning to Toontown this year: SuperToon, Vampire, Turtle, Bee, and SkeleToon!
Don't forget to pick up Toontastic new accessories to complete your costume this year. With items like the viking helmet, archer hat, wings, antennae, bug backpack, masks, and beehive hairdo, this year's Halloween will be the best-ever!
Even more frightful fun is on the way with the brand new PirateToon and Toonosaurus costumes, Trick-or-Treating, Toon Pumpkin Heads, and Black Cats.
Stay Tooooned...
Ad blocker interference detected!
Wikia is a free-to-use site that makes money from advertising. We have a modified experience for viewers using ad blockers

Wikia is not accessible if you've made further modifications. Remove the custom ad blocker rule(s) and the page will load as expected.