"Unite! phrase" is a conjectural title.
In other words, it was the best choice to give to this article because the subject's actual title, if any, is unknown.
Not to be confused with the Resistance Salute emotion phrase "Toons of the world, Unite!"

Unite! phrases are SpeedChat phrases a toon earns after winning a battle against the Chief Financial Officer. Mata Hairy rewards every toon a random phrase and value.
Phrases
Toons of the world, Toon-Up!
Toons of the world, Gag-up!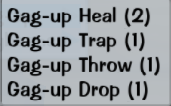 Toons of the world, Spend Wisely!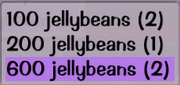 Trivia
Ad blocker interference detected!
Wikia is a free-to-use site that makes money from advertising. We have a modified experience for viewers using ad blockers

Wikia is not accessible if you've made further modifications. Remove the custom ad blocker rule(s) and the page will load as expected.