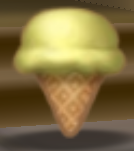 The Ice Cream Cone is a type of treasure that can be found in the Toontown Central playground, toon estates, Toon Tag, and the CFO battle.
In the CFO battle, Ice Cream Cones are released by small yellow helmet goons when they are disabled.
During ValenToon's Day, the laff points received are doubled.
Laff Points Healed
Locations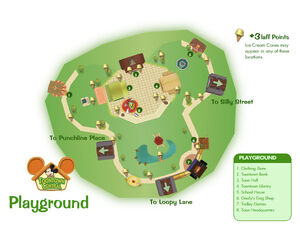 There are a total of 21 locations where Ice Cream cones can be collected.
Platform
Left Ear
(Taken from the shape of the playground)
Right Ear
(Taken from the shape of the playground)
Central Area
Trivia