The Dollar Mint is the medium-level Cashbot Mint. It has 20 unique levels where one is randomly chosen just like the other mints. Each level consists of about 24-36 cogs, and will provide between 679-1004 cogbucks with an invasion. For more information on the cogbucks that can be obtained through dollar mints, please see the diagrams below.
Levels
1
2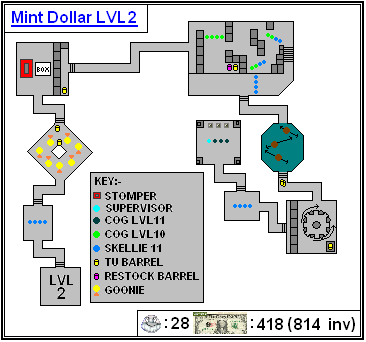 3
4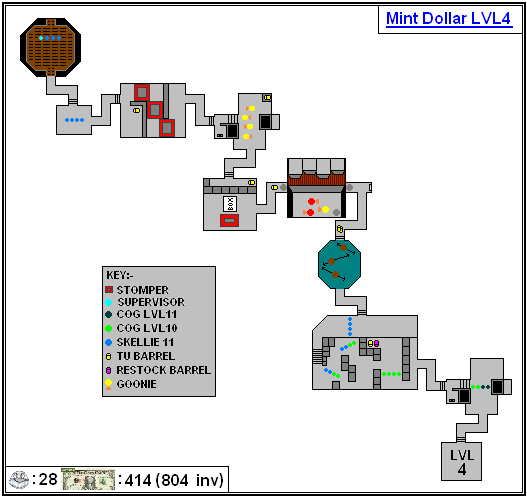 5
6
7
8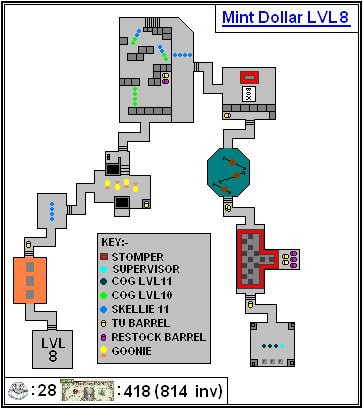 9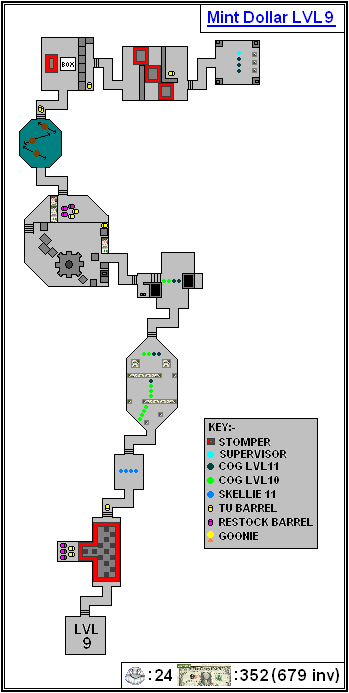 10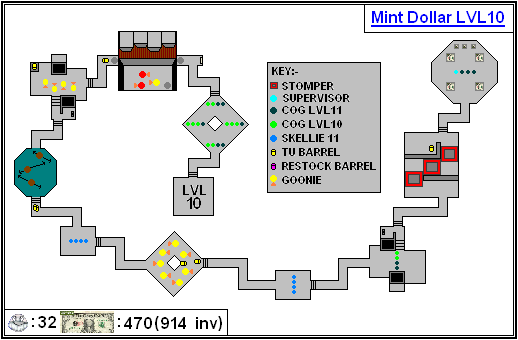 11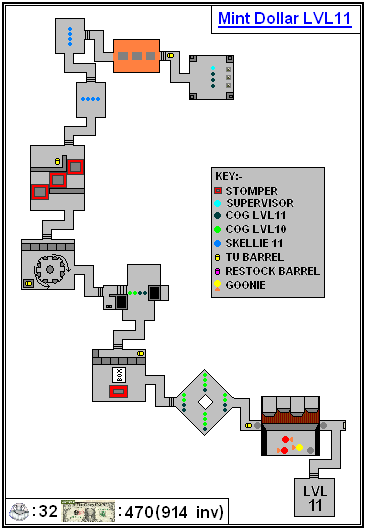 12
13
14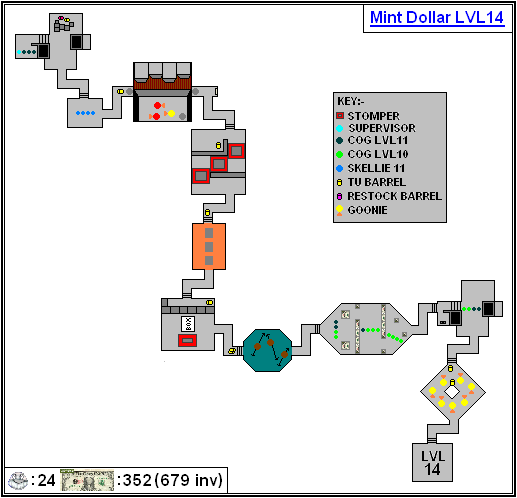 15
16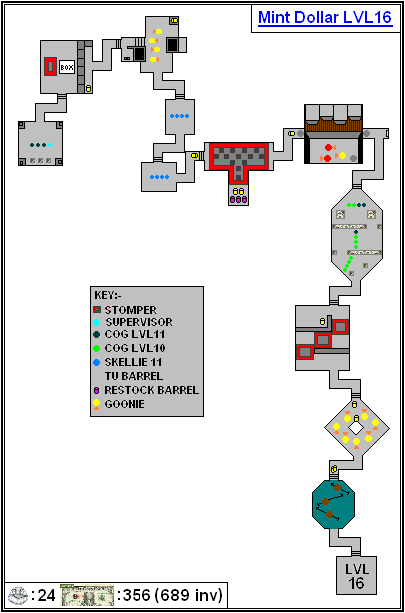 17
18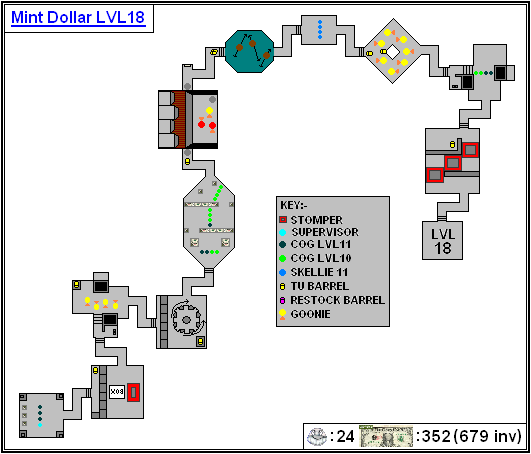 19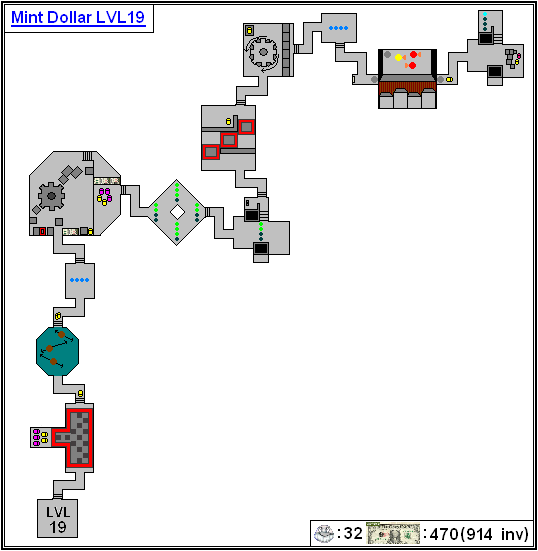 20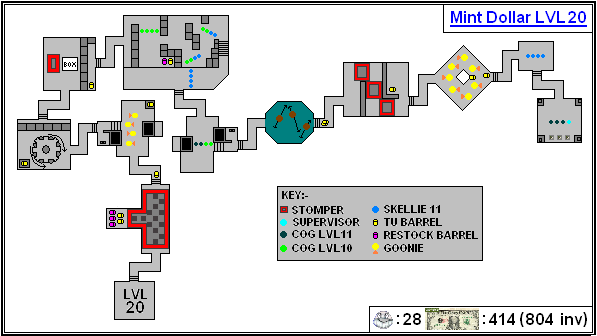 See also
References
Ad blocker interference detected!
Wikia is a free-to-use site that makes money from advertising. We have a modified experience for viewers using ad blockers

Wikia is not accessible if you've made further modifications. Remove the custom ad blocker rule(s) and the page will load as expected.