The Bullion Mint is the longest type of Cashbot Mint (and as a result gives the most cogbucks). It has 20 unique levels where one is randomly chosen just like the other mints. Because of its great length it usually requires good cooperation and high level gags. Each level consists of about 36-44 cogs, and will provide between 1202-1496 cogbucks with an invasion. For more information on the cogbucks that can be obtained through bullion mints, please see the diagrams below.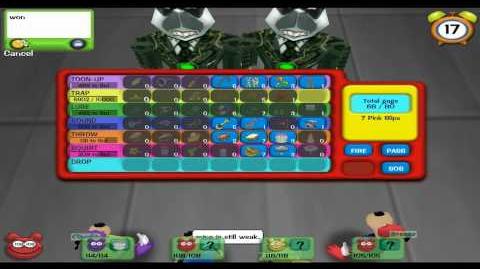 Levels
1
2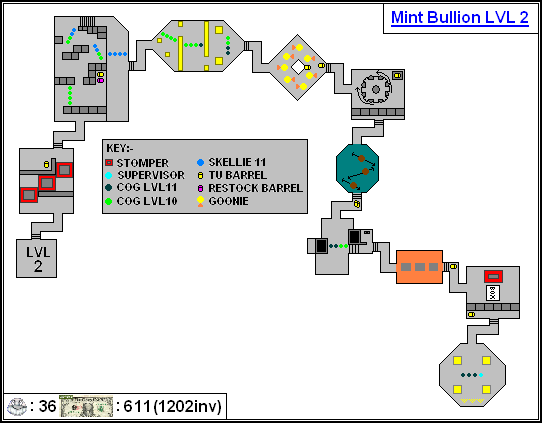 3
4
5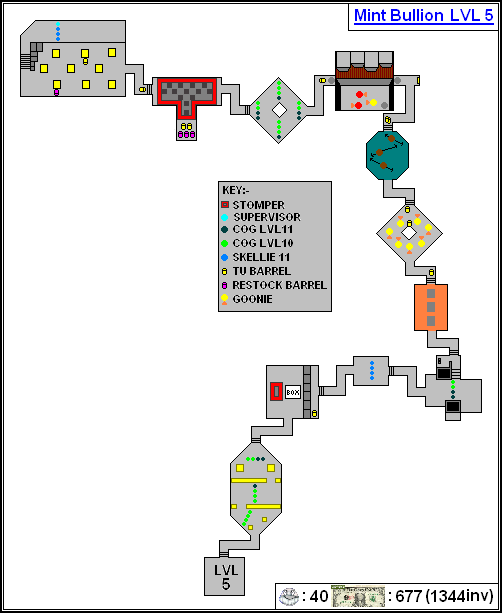 6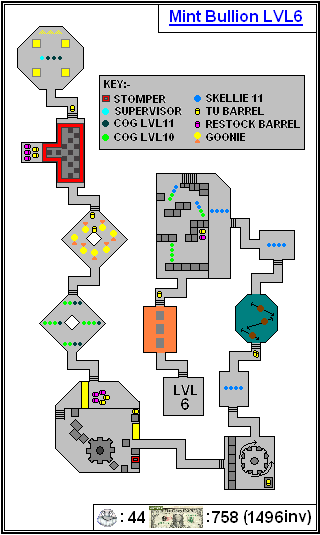 7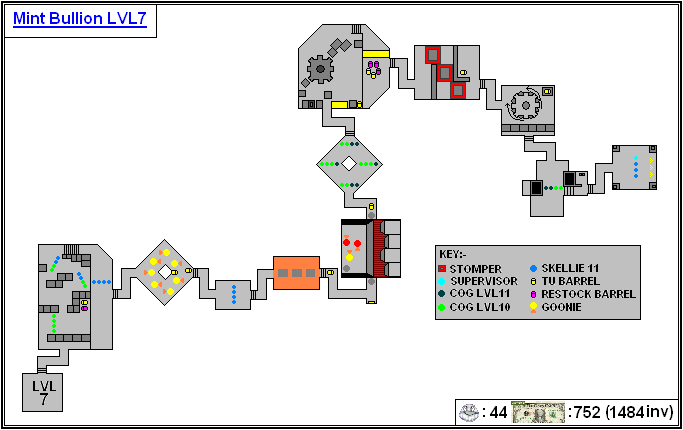 8
9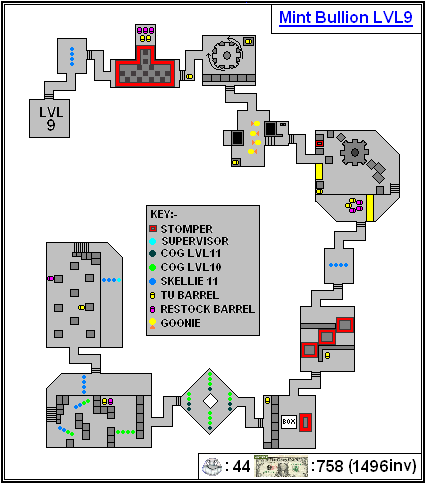 10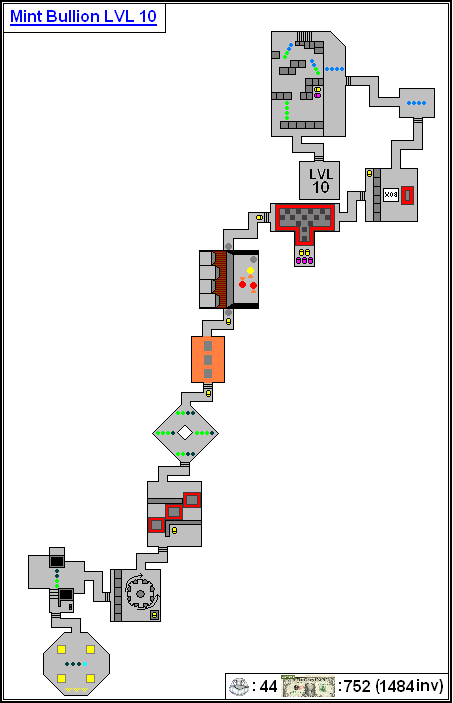 11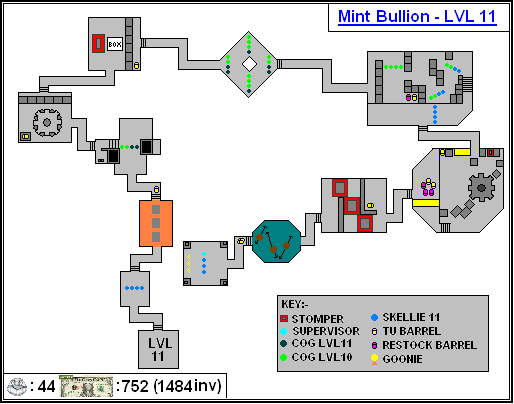 12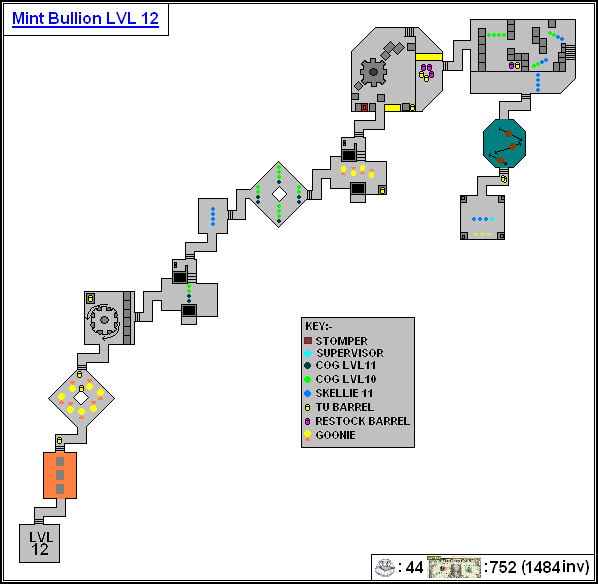 13

14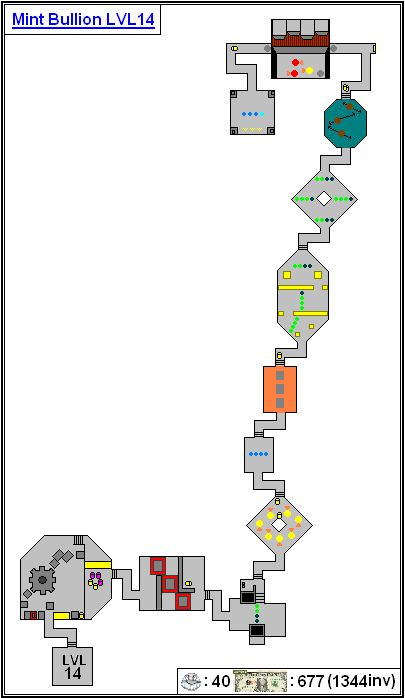 15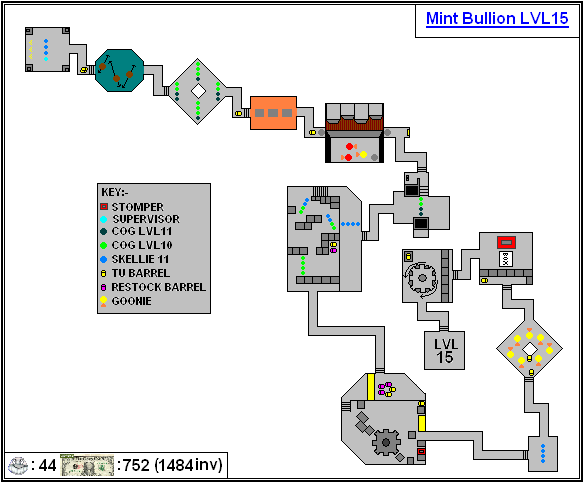 16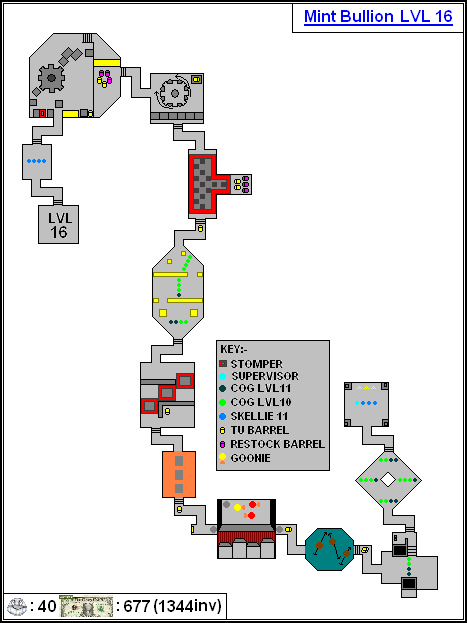 17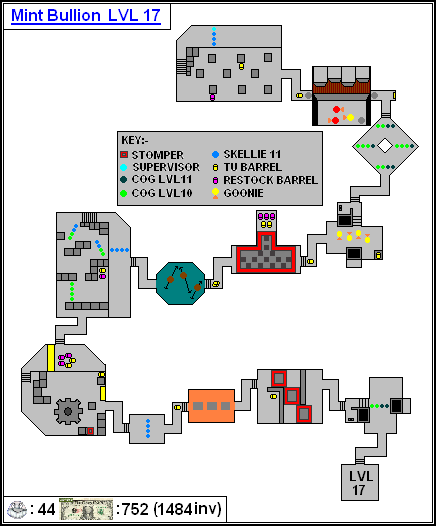 18
19
20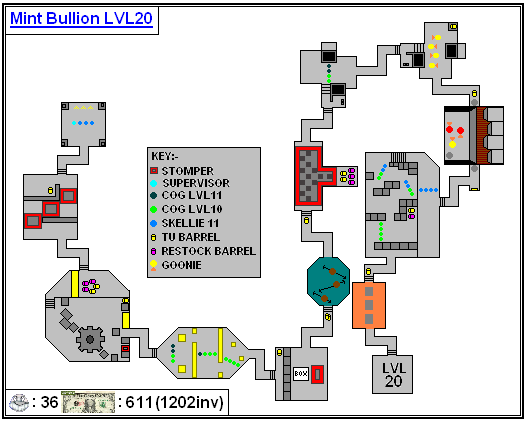 See also
Trivia
The word "bullion" means a bar of gold or silver.
References
Ad blocker interference detected!
Wikia is a free-to-use site that makes money from advertising. We have a modified experience for viewers using ad blockers

Wikia is not accessible if you've made further modifications. Remove the custom ad blocker rule(s) and the page will load as expected.